Alternative business news from around the world.
Twitter Reveals New Feature to Stop 'MEAN TWEETS'!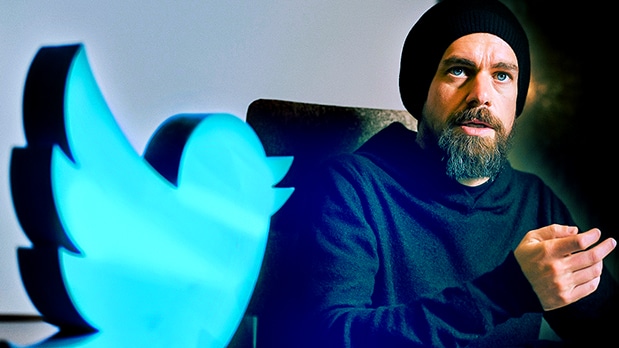 Twitter has announced it is developing a feature that will warn users if their tweets are 'mean'. This automatic feature designed to detect if a tweet may be offensive will warn users with a message asking if they really want to send the tweet or instead edit/delete it.
According to Twitter, when users get a warning, 34 percent of them will go back and revise their tweet to something less mean! This is all part of Twitter's overall mission to reduce toxicity on the platform, but we would argue that it is really part of their effort to suppress free speech. 
The feature was launched on Wednesday but is only available for English speaking users. Twitter makes no secret of its aim to control a user's speech, at the start of the year they banned President Trump and since then they've been on a crusade to silent anyone who doesn't' agree with their views. Organizations have even been banned for simply suggesting that Big Tech should be regulated. 
Many conservative users have grown tired of Twitter's antics and have moved to more free speech friendly platforms such as Gab and Parler. We don't blame them!
WATCH: Elon Musk's Neuralink Monkey Plays Pong TELEPATHICALLY (Monkey MindPong!)
A nine-year-old macaque monkey, named Pager, can play the video game Pong (MindPong) telepathically with his brain! Thanks to a Neuralink implanted in each side of his brain he can control the paddles on the game without moving a muscle. 
The neuralinks decode and transmit his neural activity to the computer completely wirelessly as he enjoys a banana smoothie as a reward. Elon Musk hopes that the work done by Neuralink will help people with neurological conditions control computers and mobile phones remotely using a brain chip. Researchers are also hopeful that the technology could be used to help people with paralysis regain mobility. 
Watch the full video to see the clip and the Neuralink explained…
Facebook: ALL Trump Content will be SCRUBBED off the Platform
Facebook has banned a video of an interview with President Donald Trump conducted by his daughter in law, Lara Trump. 
A group of Trump employees got an email from a Facebook employee saying that any posts where Donald Trump can be heard speaking will be removed from Facebook or Instagram and limitations may be placed on the accounts posting it. The interview was posted to Lara Trump's Facebook page, but it was removed by Facebook shortly afterward. 
We also have news about Donald Trump's new social media platform named 'Trumper'. The headquarters will be based in Ireland and will be officially launched within 2-3 months. 
Watch the full video to hear the story and see the email that Facebook sent to the Trump team…
New CHECKOUT-FREE Shops from Amazon will Sting UK Businesses
Multiple reports have confirmed that Amazon will be opening the first checkout-free physical shop in the United Kingdom this week. Called Amazon Go, the concept was first launched in the United States two years ago but now the first store is set to open in the UK. 
These stores are checkout-free with minimal staff. When entering the store, customers scan the Amazon Go app on the turnstile. Cameras monitor you from above and weight sensors on the shelves determine what you take.
When a customer picks up an item it is automatically added to their virtual shopping cart and if they put the item back, it is automatically deleted. When they leave the shop, the card associated with their amazon account is automatically billed and they are emailed the receipt.
Sounds convenient but this another blow to small high street shops who will never be able to compete with this technology. By putting another nail in the coffin of small high street businesses and with minimal staff employed, these shops are not doing anything for the UK economy.
Watch the full video to see inside these Amazon Go shops and how they could sting small businesses and the UK economy…
You will NEVER Believe who Twitter just BANNED!
Twitter CEO Jack Dorsey is back at it again! 
Twitter is now censoring accounts that have done nothing wrong and have just silenced an organisation that helps small businesses and saves American jobs. 
You will never believe who they've just banned, watch the full video to find out and let us know your thoughts!  
FURIOUS RANT On Big Tech Censorship | YOU Will Be Next!
After Twitter banned Donald Trump and a bunch of other conservative accounts, it is now clear that social media companies and big tech hold too much power. We need to speak out against big tech censorship because YOUR opinion will be next! 
Watch my full rant on censorship and defending free speech and let me know your thoughts!  
Elon Musk is NOW the World's RICHEST Man!
After an 8% rally in Tesla stock, Elon Musk is now the world's richest man but his company is barely profitable! 
Watch the full video for the latest and our prediction on Tesla stock.
Join a support network of patriots for FREE and gain full access to our exclusive forum, social media groups, and newsletter.
By joining, you'll automatically get the chance to WIN a free LifeLine Community t-shirt and more amazing goodies!
Politics
The latest uncensored news and conservative opinions in US, UK, and global politics.
get the latest
Business
Real and uncensored business news from around the world.
get the latest
Finance
Alternative financial news with uncensored facts and unbiased opinions.
get the latest
Law
In-depth legal analysis of the latest trials and crime stories from around the world.
get the latest
Join the movement on social media...