Legal News and Analysis
In-depth legal analysis of the latest trials and crime stories from around the world.
💥 Event
ROCHDALE NIGHTMARE: Grooming Gang Members Slammed with Stiff Prison Sentences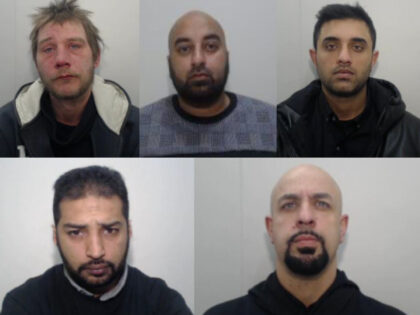 Five men, Mohammed Ghani, Jahn Shahid Ghani, Insar Hussain, Ali Razza Hussain Kasmi, and Martin Rhodes have been handed prison sentences ranging from eight to 20 years. Earlier this year, they were found guilty of committing sexual crimes against two underage girls. These heinous acts occurred in a Rochdale apartment infamously known as the "butcher's flat" from 2002 to 2006. ...See more.
💥 Event
JEFFRIES' JUDGEMENT: Praises Biden, Condemns 'Irresponsible' Maga Republicans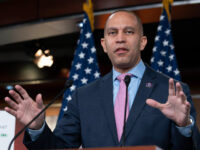 Jeffries recently commended President Biden's leadership, emphasizing his efforts to uphold the special bond between the United States and Israel. He also underscored Biden's commitment to Ukraine in the face of Russian aggression and his provision of humanitarian aid to Palestinians in Gaza. ...See more.
💥 Event
ISIS 'BEATLES' Member Admits Guilt: Aine Davis Pleads on Terrorism Charges in UK Court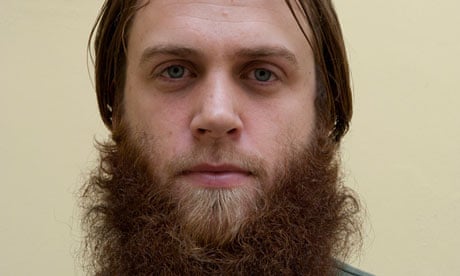 Aine Davis, a British convert to Islam and suspected member of the notorious ISIS "Beatles" cell, confessed to terrorism charges in a UK court this Monday. The 39-year-old was deported back to Britain in August 2022 after serving time in a Turkish prison. Upon landing at London's Luton Airport, British counterterrorism police promptly detained him. ...See more.
💥 Event
ALARMING Surge in ANTISEMITIC Crimes: London Deploys Over 1,000 Officers Ahead of Rally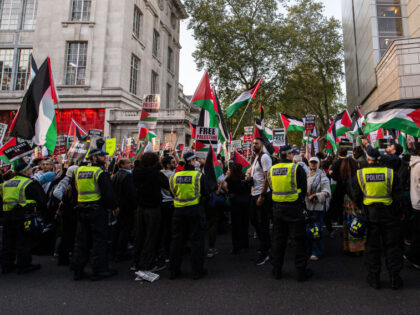 In response to a disturbing increase in antisemitic hate crimes, Scotland Yard has deployed over a thousand officers. This action precedes a pro-Palestinian rally planned for tomorrow. The extent of HAMAS support among London's Muslim and secular radical populations is yet to be determined. ...See more.
💥 Event
TEXAS Teen BANISHED to Alternative School Over Dreadlocks: Is This a Crown Act Injustice?
Darryl George, an 18-year-old junior at Barbers Hill High School in Texas, was reassigned to an alternative education program following a month-long in-school suspension. The cause? His dreadlocks. George has been serving his suspension since August 31 and is scheduled to attend the EPIC program from October 12 through November 29. The school's principal attributed his removal to George's "non-compliance" with various campus and classroom rules. ...See more.
💥 Event
Chris PACKHAM'S RADICAL Call to Break the Law: Is It Justified or a Threat to Democracy?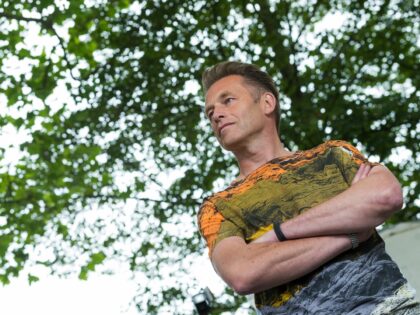 In his most recent show, "Is It Time To Break The Law?", seasoned BBC presenter Chris Packham hinted that legal protests might not be enough for environmental causes. On Channel 4, Packham suggested that law-breaking could potentially be a necessary step to save our planet. ...See more.
💥 Event
UK'S SILENT Treatment Over Jailed Hong Kong Activist Jimmy Lai: A Shameful Betrayal?
Sebastien Lai, son of the imprisoned Hong Kong media tycoon and pro-democracy advocate, Jimmy Lai, has publicly expressed disappointment at the UK government for its apparent indifference. His father, a British citizen and founder of the now-closed pro-democracy newspaper Apple Daily, has been held captive since 2020 under Beijing's national security law. If convicted, senior Lai could face life in prison. He has already been handed a separate sentence of five years and nine months. ...See more.
💥 Event
SHOCKING: Buckingham Palace INTRUDER Apprehended in Daring Early Morning Arrest
A 25-year-old man was apprehended by London police on Saturday morning. The suspect is accused of trespassing the royal stables at Buckingham Palace, allegedly gaining entry by scaling a wall. ...See more.
📰 Article
Lucy Letby: The Dark Underbelly of FEMALE Violence Against Children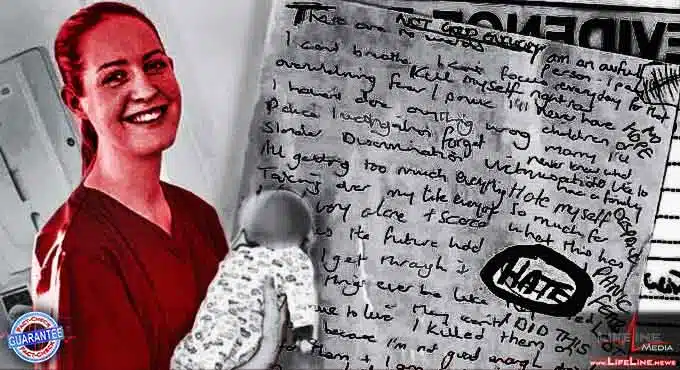 The Lucy Letby case highlights the disturbing reality of female violence against children, an issue the media refuses to talk about ...See more.
📰 Article
How Cops Used a PIZZA CRUST to Catch Rex Heuermann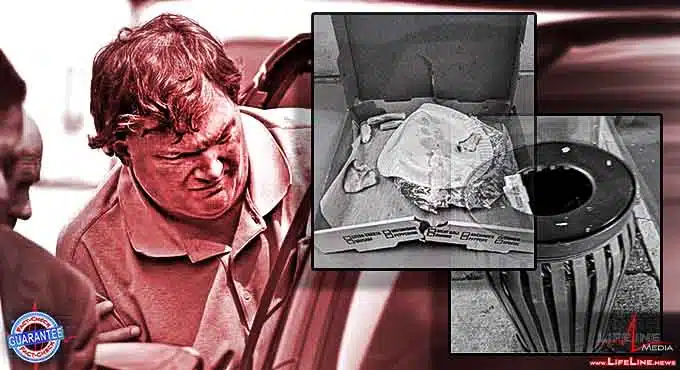 The mystery surrounding the infamous Gilgo Beach serial killings took an unexpected twist when a pizza crust became critical evidence ...See more.
📰 Article
Trump TRIUMPHS Amid Trials: Legal Battles Fuel SURGE in Campaign Cash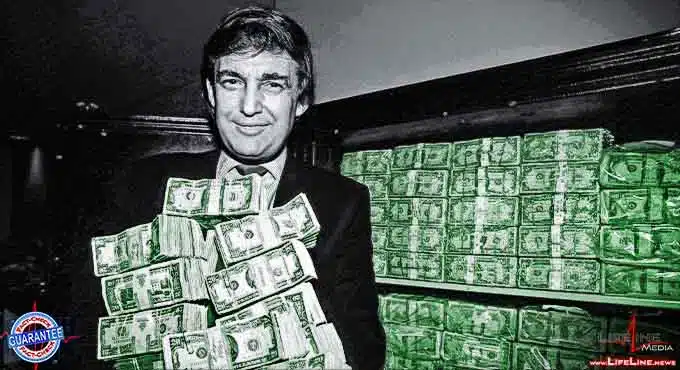 "Indict me again" could be the rallying cry of Donald Trump after more money pours into his campaign coffers ...See more.
📰 Article
SUPREME Week: Conservatives WIN Again in Landmark Ruling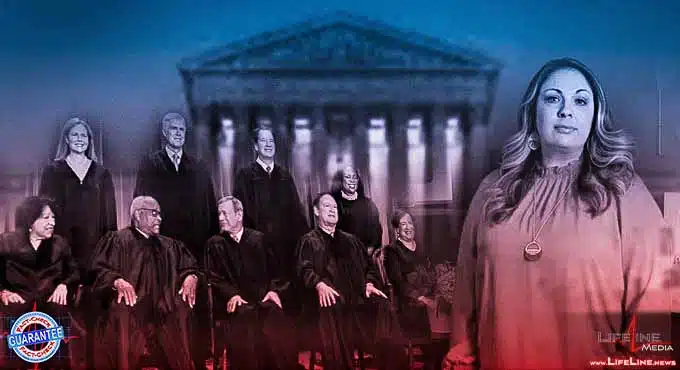 It's a collision between the right of an artist to adhere to her religious beliefs versus the right of same-sex couples ...See more.
📰 Article
NOTHING 'Of Use' Found in Lake Search for Madeleine McCann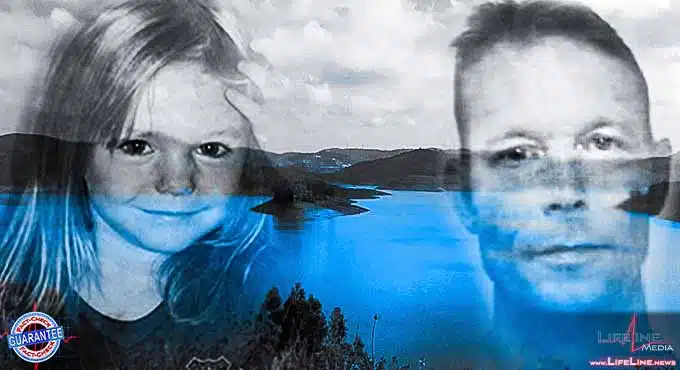 Police have hit a "roadblock" in their investigation after searching a Portuguese reservoir for clues into what happened to Maddie ...See more.
📺 Video
UNFAZED Trump RESPONDS to Federal Indictment in Florida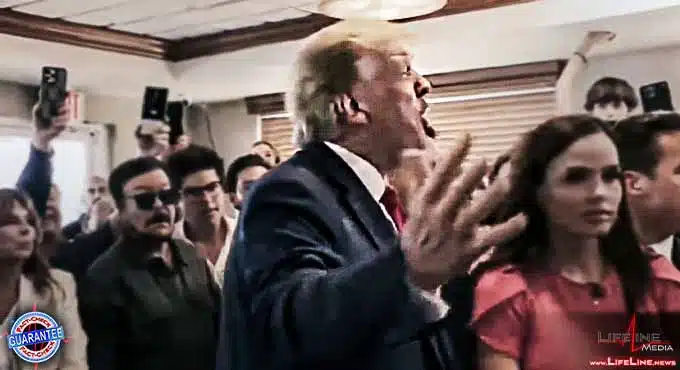 WATCH: Donald Trump made a surprise appearance at a Cuban restaurant after appearing in court to face 37 counts in a federal indictment ...See more.
📰 Article
Nicola Sturgeon ARREST: Her REACTION and What We Know Right Now
The events surrounding former First Minister Nicola Sturgeon have taken a dramatic turn. On Sunday, police arrested the ex-SNP leader as ...See more.
Join the movement on social media...