Alternative financial news with uncensored facts and unbiased opinions.
Stock Market MELTDOWN: 5 Reasons to Get Out NOW
13 September 2021 – Warning lights are flashing indicating that it may be time to get out of the stock market now! 
Many experts worry that a stock market crash could be inevitable because of a cocktail of economic bad news.
Since the March 2020 stock market crash, when the pandemic started, the US stock market has been making gain after gain with the S&P 500 reaching all-time highs over $4,500 and the NASDAQ 100 soaring over $15,600, but all good things must come to an end. 
That end could be now…See more.
Boom or Bust!? CRITICAL Time for Crypto Investors
17 August 2021 – Bitcoin is at a critical technical level and the crypto market has just passed a key psychological point that could result in a much deeper crypto crash. 
On the other hand…
This could be the best time to invest if the market holds at this level. 
The total value of the cryptocurrency market has…See more.
Airline Stocks May Be PERMANENTLY GROUNDED With Little Hope For Takeoff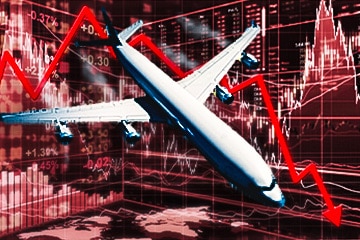 07 July 2021 – Airlines have nosedived with all major airlines losing vast amounts of market capitalization, but the worst may be yet to come. 
When COVID-19 hit, the airline industry was the worst hit but since March 2020 airline stocks have been slowly recovering as economies reopen. 
Bad news:
However, that recovery came to a brutal halt at the start of this summer with most major airlines down over 10% since the start of June. 
This comes partly from renewed travel bans amid surges of new COVID variants. German Chancellor Angela Merkel suggested banning UK travelers from entering the European Union, whether they were vaccinated or not! 
UK airlines had already taken a major hit when Boris Johnson delayed the full reopening for another four weeks due to the new COVID-19 delta variant.
It gets worse:
Soaring oil prices have also not helped as US crude oil hit a high of $77 per barrel at the beginning of July. This meant that the price of jet fuel has surged with it which is a significant expense for airlines on top of dwindling passenger numbers. 
The upward trend in oil prices will likely continue due to inflationary pressures, particularly with the Biden administration on a government spending spree. Combine that with the extensive money printing by central banks, inflation is coming and that means higher oil prices. 
It seems unlikely that airlines will ever return to their former glory, COVID-19 is far from dead and business travel has taken a permanent hit with many meetings being done virtually. 
The world has gone online, Zoom is the new way to do business and that looks unlikely to change. 
Here's the bottom line: 
Business travel may be dead and until travel restrictions are completely lifted and the price of oil stabilizes, it seems like airline stocks are grounded with little hope for takeoff.
BURNING Dollars: Biden Wants ANOTHER $6 Trillion in Government Spending!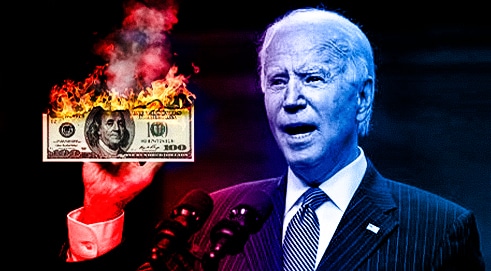 Biden has agreed to a $1.2 trillion infrastructure bill, saying, "We have a deal" after meeting with senators at the White House. 
This sent Wall Street skyrocketing to record highs, but the fears of inflation are only getting worse. 
The plan includes funding for transport, power, roads, bridges, and internet infrastructure. Biden promised the package would generate millions of jobs. 
But there is one HUGE caveat: 
Biden said that this bill depended on the passage of a much bigger spending bill in the future. Biden proposes this being a whopping $6 trillion spending spree aimed at left-wing priorities such as childcare, education, and climate change. 
Here's the real kicker:
The outrageous $6 trillion spending bill is being drafted by proud socialist Bernie Sanders! It's expected that this bill will significantly raise taxes on the wealthy and corporations in order to cover the cost. 
But that's just half of the story…
Speaker of the House, Nancy Pelosi, also agreed that they would not pass one bill without the other. It would be passed by a budget reconciliation process which wouldn't require any votes from Republicans in the Senate! 
This is all points to one thing:
Inflation, Biden will continue to destroy the dollar and that's bad news for all Americans. 
Do you want to sit around while Biden burns your money? INFLATION is Coming Now: Here's 7 Easy SOLUTIONS…
Elon Musk Instantly DESTROYS Dogecoin with his SNL Appearance!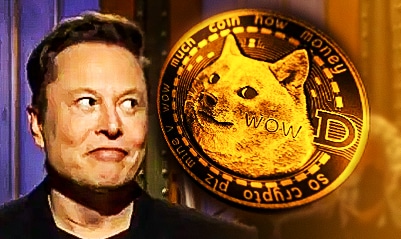 Elon Musk made his much-anticipated appearance on Saturday Night Live (SNL). It only took him 14 minutes until he plugged the wild meme cryptocurrency, Dogecoin. 
Musk brought up his mother and she said "I am excited for my Mother's Day gift. I just hope that it's not Dogecoin". Musk responded and laughed, "It is. It sure is," this sent Dogecoin plummeting from around $0.70 to $0.49 per coin, a devastating almost 25% decline. 
Dogecoin traders were waiting with bated breath for Elon Musk's SNL appearance knowing that it would cause some market moving action. The fact that the price plummeted took them by surprise. 
Dogecoin is a cryptocurrency that was created as a joke by software engineers in 2013, the coin is a derivative of Luckycoin. Unlike Bitcoin it does not have a fixed supply, however it shares many of its technical features to Litecoin. 
In January 2021 it increased more than 800% thanks to Elon Musk and the market madness revolving around the GameStop short squeeze. It reached its all-time high of over $0.7 this week with a market capitalization of around $85 billion. 
Due to the massive amount of trading activity around Musk's appearance on SNL, the trading platform Robinhood temporarily crashed. 
Dogecoin did rebound though slightly to around $0.56. Whether traders will see this as another 'buy the dip' opportunity or the end of an epic rally remains to be seen.
Bitcoin Price Gets DEMOLISHED by President Biden!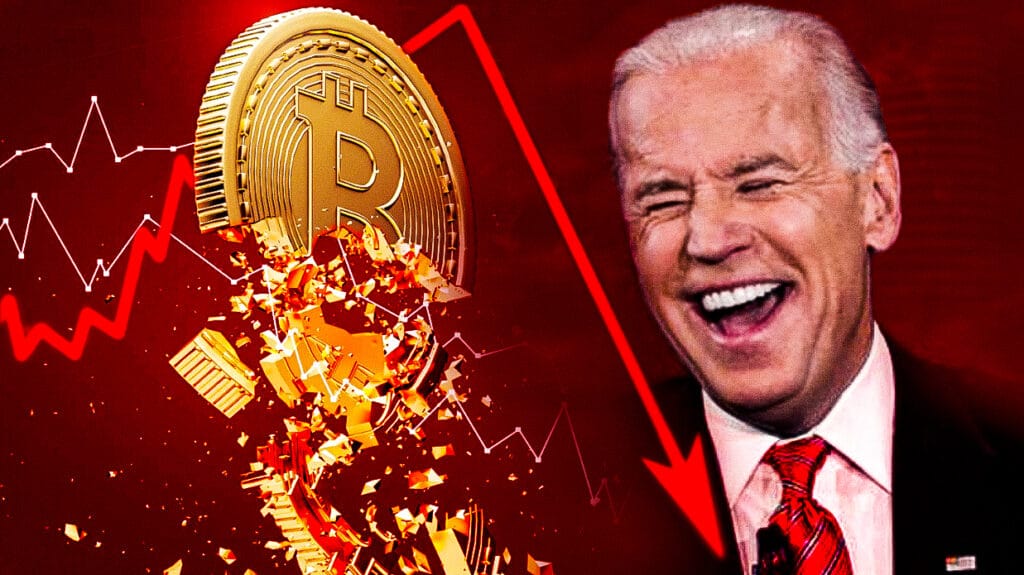 Bitcoin took a devastating blow yesterday when it fell below $50,000 per coin for the first time since early March. After hitting multiple all-time highs this year and almost reaching $65,000 per coin, in a single week Bitcoin shed almost $15,000 in value.
The reason? President Joe Biden! 
Rarely does politics influence the cryptocurrency market since it is generally unregulated with governments and central banks having little control over cryptocurrencies. The lack of government control is one of the main reasons Bitcoin is so popular.  
However, Joe Biden has announced plans to double capital gains tax to almost 40% up from 20% for people earning more than $1 million a year. Biden's aim is to heavily tax the wealthiest Americans to tackle financial inequality and finance the increased government spending due to the pandemic.
This hit Bitcoin investors hard as the coin tumbled on the news. For wealthy Bitcoin investors they will lose 20% more of their profits to tax than they would currently. This triggered a massive sell-off as investors aimed to quickly sell coins before the White House officially passes the new tax plan.
The S&P 500 and the Nasdaq also took a hit as the capital gains tax applies to all investments. When asked about Biden's tax plans, Jen Psaki, the White House press secretary said Biden's view is that it should be on the backs of the wealthiest Americans, corporations and businesses who can afford it. She also stated that Biden's economic team believes it will not have a negative impact on the economy. 
With these drastic increases in capital gains tax and increases on corporation tax, the market outlook for stocks and cryptocurrency does not appear so rosy. It looks like hitting all-time highs is not something we will see in the foreseeable future with Biden at the helm of the economy. 
THIS Week is CRITICAL for Bitcoin and Stock Market (Warning Lights Flashing!)
We're at a critical point for Bitcoin and the stock market! 
Perhaps yesterday was a warning that the Bitcoin bubble is about to burst and take the stock market bubble with it. We are at a critical point, the next week will be vital.
Yesterday was a warning, a warning of how quick profits can be wiped out in today's market. We are either witnessing the start of a devastating Bitcoin and stock market crash or another insane rally taking us to new highs.
Bitcoin and the NASDAQ 100 index have been moving rather in sync as of late, both hitting consistent all-time highs recently. Many of the stocks in the NASDAQ benefit from a Bitcoin rally such as financial technology companies like PayPal and GPU manufacturers like Nvidia. Tesla also announced it has directly invested in Bitcoin and have made substantial profits already.
However, when Elon Musk admitted via Twitter that Bitcoin may be highly priced and Janet Yellen called the cryptocurrency "inefficient" and "highly speculative", the coin took a sharp correction. Although Bitcoin has had more institutional acceptance this year, it remains to be seen if a currency that can lose 20% of its value in one day is viable. It is still early days before Bitcoin will gain widespread acceptance.
Combined with the concern of interest rates rising with the 10-year treasury note yield hitting 1.36% and the 30-year treasury bond yield advancing to 2.17%, tech stocks had a major pullback.
The question is though, is this another buy-the-dip opportunity to reach more all-time highs or is it time to run for the hills as the markets are about to crash?
Watch the full video to find out…
UK Brokers NOW MANIPULATING MARKET to Fight Reddit Wallstreetbets Traders!
Reports are coming in that UK brokers are also manipulating the market by stopping retail investors from buying options on stocks, indices and  futures contracts. 
This comes after last week when US brokers such as  Robinhood limited trading on certain stocks to fight the Reddit Wallstreetbets traders. 
Watch the full video for the breaking news and  let us know your thoughts on the current state of the stock market! 
Hedge Funds are DUMPING Tech Stocks! | Institutional DATA
The institutional data from Nasdaq shows the hedge funds, mutual funds and other professional fund managers are selling their tech stocks at a rapid rate! They're dumping them onto the retail investors! 
Perhaps they see that a stock market bubble has formed and we're due for a stock market crash soon in 2021. 
Watch the full video to see what we've found that no other financial media company will tell you!
Distressing DATA Predicts a Devastating BITCOIN CRASH in 2021 Could be Coming!
While we were doing research for our upcoming videos, we were sifting through tonnes of data on Bitcoin and found a very distressing and shocking fact. 
This one factor could cause Bitcoin to crash in 2021 and it is only getting worse. Could this be when the Bitcoin bubble bursts? 
Watch the full video to see our findings and let us know your thoughts! 
The DATA is Showing a Stock Market CRASH is Coming!
Looking at the stock market data today and based on historical data of past stock market crashes, it looks almost INEVITABLE that a stock market crash is coming in 2021. 
Watch the full video to see what we have found! 
Join the movement on social media...