ALARMING Surge in ANTISEMITIC Crimes: London Deploys Over 1,000 Officers Ahead of Rally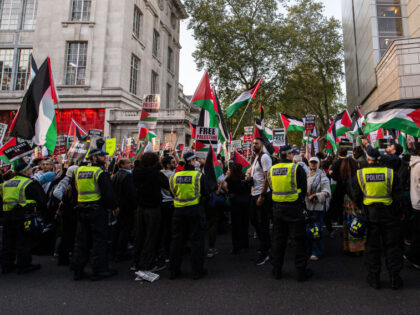 — In response to a disturbing increase in antisemitic hate crimes, Scotland Yard has deployed over a thousand officers. This action precedes a pro-Palestinian rally planned for tomorrow. The extent of HAMAS support among London's Muslim and secular radical populations is yet to be determined.
London's Muslim community, which makes up about one-sixth of the city's population, has grown to 1.3 million due to diversity and mass immigration policies by the two main political parties. In contrast, census data shows that the Jewish population has decreased to an estimated 265,000.
Following the deadly HAMAS attack on October 7 that took over 1,000 Jewish lives, numerous protests have erupted. As antisemitic incidents in Britain have escalated since the conflict began, two Jewish schools in London have decided to close until Monday.
Senior Officer Laurence Taylor noted a significant rise in antisemitic crimes compared with last year's figures during the same period (30 September — 13 October). He mentioned that while Islamophobic incidents have also slightly increased, they are nowhere near as prevalent as the surge in antisemitism.