ASIAN MARKETS in Chaos: Evergrande Crisis and Wall Street Woes Trigger Shockwaves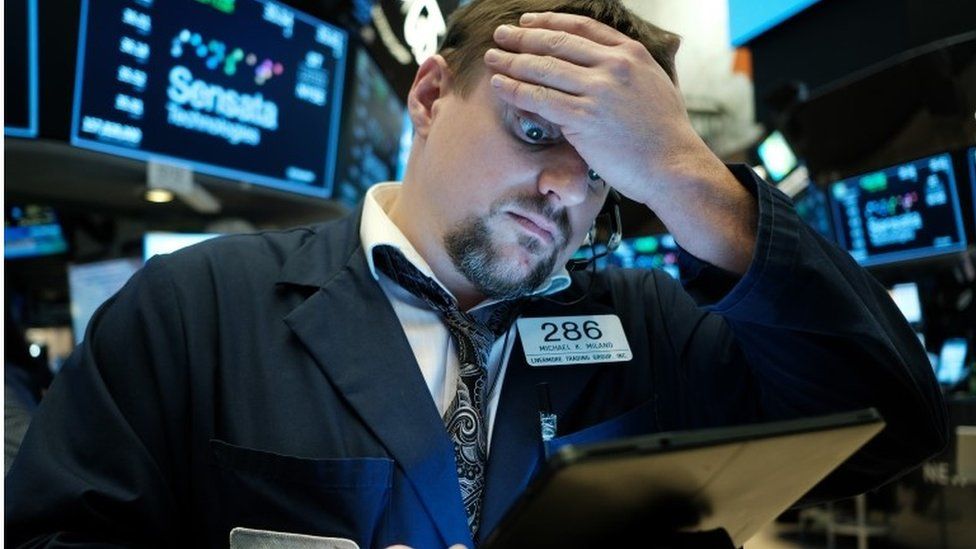 — Asian stock markets experienced a significant downturn on Monday, with Tokyo standing as the sole major regional market to register gains. This follows on the heels of Wall Street's most dismal week in half a year, which subsequently boosted U.S. futures and oil prices.
Investor confidence was shaken due to multiple factors including worries over China's real estate sector, a potential shutdown of the U.S. government, and an ongoing strike by American auto industry workers. European markets weren't spared either with Germany's DAX, Paris' CAC 40, and Britain's FTSE 100 all experiencing a 0.6% drop.
China Evergrande Group saw its shares plummet nearly 22% after it disclosed its inability to secure additional debt due to an ongoing investigation into one of its subsidiaries. This revelation threatens the restructuring of its staggering debt that exceeds $300 billion. In response, Hong Kong's Hang Seng dropped 1.8%, Shanghai Composite index fell by 0.5%, while Japan's Nikkei 225 managed to climb by 0.9%.
Elsewhere in Asia, Seoul's Kospi dipped by 0.5%. On a brighter note though, Australia's S&P/ASX 200 managed to claw back some ground ending with a modest