ROCHDALE NIGHTMARE: Grooming Gang Members Slammed with Stiff Prison Sentences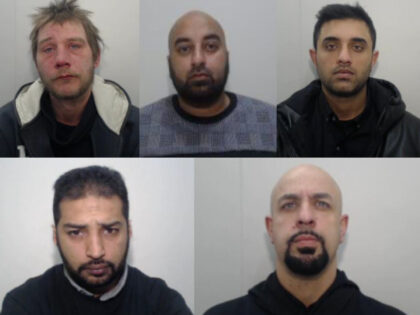 — Five men, Mohammed Ghani, Jahn Shahid Ghani, Insar Hussain, Ali Razza Hussain Kasmi, and Martin Rhodes have been handed prison sentences ranging from eight to 20 years. Earlier this year, they were found guilty of committing sexual crimes against two underage girls. These heinous acts occurred in a Rochdale apartment infamously known as the "butcher's flat" from 2002 to 2006.
The young victims were systematically plied with alcohol and drugs before being sexually exploited by the men. Mohammed Ghani was the first to entrap one of the girls into their sinister circle. In a chilling turn of events, one victim was not only repeatedly raped but also filmed while unconscious due to heavy drinking.
The disturbing footage was then callously circulated around Rochdale. The veil was lifted on this abuse in 2015 when one brave victim shared her traumatic experience during a parenting course. Her harrowing account detailed six years of daily abuse that included blackmail using explicit videos and physical violence if she dared resist.
More Stories