New DEEPFAKE Technology from Facebook is STAGGERINGLY Realistic (With PHOTOS)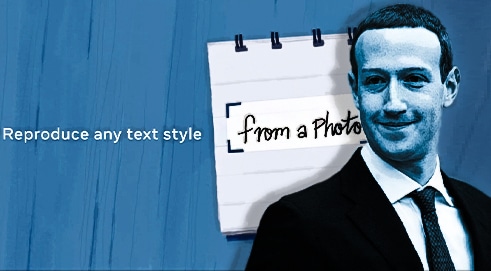 12 June 2021 | By Richard Ahern – Facebook just announced a new AI research project called TextStyleBrush, which is the equivalent of deepfake face technology for text and it is astonishingly realistic.
They said it can copy a style of text from a photograph using just a single word and change it to whatever word you like. It can replace both handwritten and computer-generated fonts.
Here's what Facebook said:
They went on to say in their press release that "AI-generated images have been advancing at breakneck speed — capable of synthetically reconstructing historical scenes or changing a photo to resemble the style of Van Gogh or Renoir. Now, we've built a system that can replace text both in scenes and handwriting — using only a single word example as input."
Turns out that most AI systems can do this for well-defined tasks but creating a system that can understand text in real-world scenes and human handwriting is much more difficult. It has to understand a limitless number of different styles and be able to separate out background clutter and image noise.
Facebook said they published the results in the hope of preempting deepfake text attacks by allowing further research. However, it could work the other way as the technology can be used by companies, criminals, governments and Facebook themselves to deceive the public into believing an image or piece of writing is real.
Check this out:
One of the images below shows a stand of fruit and vegetables in a supermarket where the TextStyleBrush technology has replaced the wording on the signs in an unbelievably realistic manner.
Here's the bottom line:
We all know that with some advanced photoshop skills people can fake photos to deceive the public, but it's often easy to spot unless done by an experienced editor. AI deepfake technology opens up the possibility of people with no editing skills being able to create images that could potentially be used in unethical ways.
Not to mention, do you trust Facebook themselves?
See below for images…
We need YOUR help! We bring you the uncensored news for FREE, but we can only do this thanks to the support of loyal readers just like YOU! If you believe in free speech and enjoy real news, please consider supporting our mission by becoming a patron or by making a one-off donation here. 20% of ALL funds are donated to veterans!

This article is only possible thanks to our sponsors and patrons!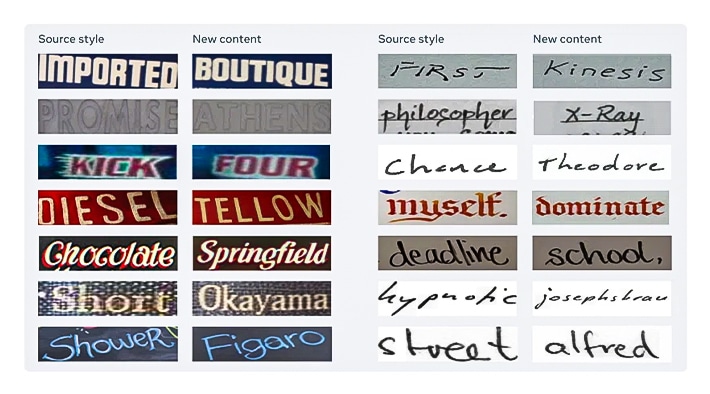 ---
Elizabeth Holmes Trial: What You NEED to Know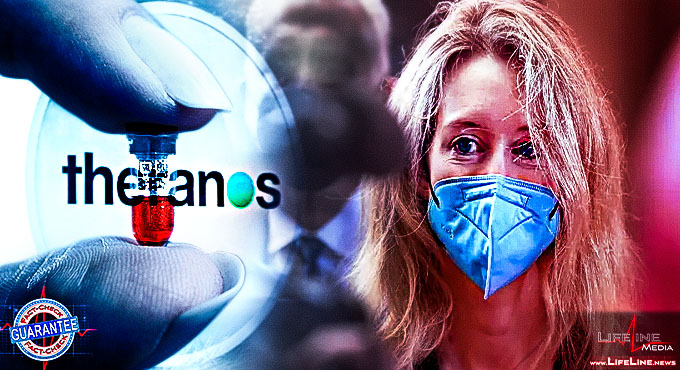 FACT-CHECK GUARANTEE (References): [Official court documents: 2 sources] [Government website: 1 source] [High-authority and trusted websites: 2 sources]
02 September 2021 | By Richard Ahern – The trial of Elizabeth Holmes, disgraced founder of blood-testing start-up Theranos, kick-started with jury selection in a California courthouse on Tuesday.
Elizabeth Holmes, CEO of former Silicon Valley darling Theranos, was once hailed as "The world's youngest self-made female billionaire" and the "female Steve Jobs." Holmes was a media superstar and was often recognized for her unusually deep voice, which was widely believed to be fake.
An inspiring story…
She dropped out of Stanford University at the age of 19 to start Theranos, supposedly a revolutionary blood-testing company.
Theranos claimed they had breakthrough technology that meant blood tests could be done using only a pinprick of blood in a record amount of time and at a fraction of the cost.
In 2014, Theranos was worth around $10 billion and therefore, Holmes was estimated to be worth $4.5 billion.
In 2015, then Vice President Joe Biden visited the Theranos lab and called it "the laboratory of the future", despite the equipment not actually working.
It was all a massive fraud…
In 2015, medical research professors and investigative journalist, John Carreyrou, questioned the validity of the technology. They pointed out that no-peer reviewed research had been published by Theranos and most of the company's claims were grossly exaggerated.
The nail in the coffin was when John Carreyrou of The Wall Street Journal reported that Theranos was secretly running its tests on traditional blood testing machines because the company's own testing machine provided inaccurate results.
The company was battered by lawsuits for several years until 2018 when it was officially dissolved. In the same year, Holmes and the former company president Ramesh "Sunny" Balwani were indicted on wire fraud and conspiracy charges.
The Elizabeth Holmes trial was delayed four times…
The Elizabeth Holmes court case was initially scheduled for August 2020 but was delayed due to the COVID-19 pandemic and then delayed further when Holmes announced she was pregnant. Holmes gave birth to a baby boy last month.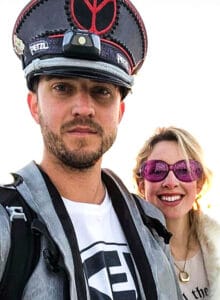 The father of her child and husband, who she married in 2019, is William "Billy" Evans, heir to the Evan's hotel group. It's been speculated that the Evans family is funding her legal defense by top law firm Williams & Connolly LLP because all her net worth was tied into Theranos stock.
Williams & Connolly LLP is the best defense money can buy and has represented clients such as Barack Obama, George W. Bush, and Bill Clinton.
The Theranos trial started on 31 August 2021 with jury selection and is expected to last approximately 3 months. Experts claim jury selection may take longer than usual as the court attempts to find jurors who haven't been overly exposed to potentially biased media.
Dozens of potential jurors have already been cut due to consuming too much Theranos related media coverage, including a juror who said they "knew people who lost money" in Theranos.
If convicted, Holmes faces 20 years in prison…
She has pleaded not guilty and court documents revealed that her defense team may take the stance that Holmes was in a psychologically, emotionally, and sexually abusive relationship with the former company president, Balwani, whose separate trial starts in 2022.
It looks like they will try to prove that Balwani's alleged controlling behavior of Holmes "erased her capacity to make decisions". They claim Balwani, her business and romantic partner at the time, controlled how she dressed, what she ate, and who she corresponded with. Balwani adamantly denies the allegations.
The defense may also claim she has a "mental defect" that made her vulnerable to control. They may try to convince the jury that she was only guilty of "optimism" and truly believed Theranos had the capability and therefore did not purposely mislead anyone.
On the other hand…
Prosecutors will likely call on patients who suffered from the inaccurate test results Theranos provided, including a man who falsely tested positive for prostate cancer and two others who received false-positive HIV results.
This is crazy:
Interestingly, the Holmes and Balwani trial had been complicated due to the disappearance of a critical piece of evidence – a database containing millions of Theranos lab test results. Theranos gave the government a copy of the database, but then destroyed the servers storing it, thus deleting the data!
Claims have also been made that Holmes purposely got herself pregnant to curry favor with the jury. Although this will unlikely affect the outcome of the case, the judge will undoubtedly take this into account if she is found guilty; as a harsher sentence will be depriving her newborn son of a mother.
A psychologist who specializes in sexual abuse will also be expected to give testimony and if the defense pursues the abuse narrative then Holmes herself may take the stand.
It will most likely come down to whether the prosecution can prove there was "intent" by Holmes to deceive investors and the public.
The Holmes trial is undoubtedly the most anticipated trial of the year and one that draws attention to the world of Silicon Valley start-ups.
We need YOUR help! We bring you the uncensored news for FREE, but we can only do this thanks to the support of loyal readers just like YOU! If you believe in free speech and enjoy real news, please consider supporting our mission by becoming a patron or by making a one-off donation here. 20% of ALL funds are donated to veterans!

This article is only possible thanks to our sponsors and patrons!