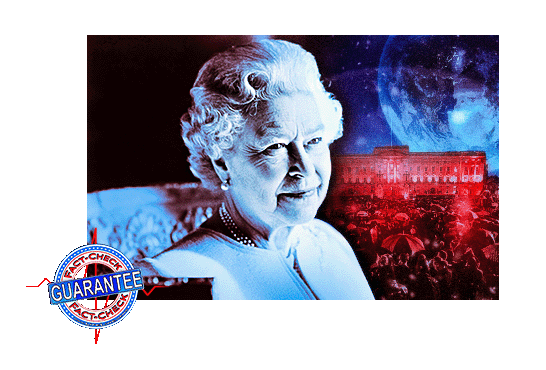 END OF AN ERA — Her LEGENDARY reign has ended, and the world had a LOT to say...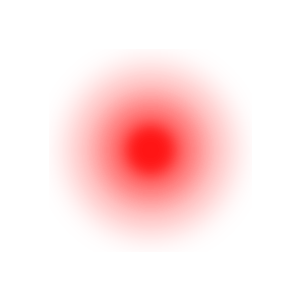 Queen Elizabeth's monumental reign of 70 years and 214 days ended on 8 September 2022 at 18:30 (BST).
Born Elizabeth Alexandra Mary Windsor on 21 April 1926, she became the reigning monarch at the age of 25. She held the throne for over 70 years — the longest reign of any British monarch.
The news of her death was sudden. Several hours earlier, Buckingham Palace released a statement saying, "The Queen's doctors are concerned for Her Majesty's health," and that she was under medical supervision.
At 18:30 (BST), another statement broke the news: "The Queen died peacefully at Balmoral this afternoon."
Upon her death, her eldest son Charles Philip Arthur George, 73, immediately became King Charles III. The new king issued a statement saying her death "is a moment of the greatest sadness for me." Still, he is comforted by knowing "of the respect and deep affection in which The Queen was so widely held."
The Queen's funeral will occur on Monday, 19 September, at Westminster Abbey. World leaders from around the globe will attend the state funeral with around 2,000 guests.
Just two days earlier, the Queen was pictured standing and smiling after receiving Liz Truss as the new Prime Minister of the United Kingdom. In what is the last official photograph of Her Majesty, she appeared in good health other than a noticeable bruise on her right hand.
Queen Elizabeth was someone who exemplifies selfless service to her country, through thick & thin she served. She will be greatly missed by millions of people across the world. May God strengthen the Royal family during this difficult time. May she rest in peace.

— Daniel Regha (@DanielRegha) September 8, 2022
May She Live Forever in The History Books as The Longest #Monarch Ever! #GuinessBookofRecords Should Look into having #QueenElizabethII 👑 Honorary Listed as The Longest Monarch as Well! 💓 https://t.co/FdeuA7mxZG

— Angel (@MsCeeAngel) September 14, 2022
I'm no fan of #QueenElizabethII but to mock people mourning her is a bit rich when the #AmericanLeft mourned #GeorgeFloyd.https://t.co/eXn6Xd8kwA

— Mortheous (@Mortheous) September 14, 2022
With the amazing history #QueenElizabethII had, it can still happen in the next century or so. Bc when Prince George gets married and has a first born daughter, she will be the Queen of England in the future generations of the world

— Annie (@Locoas) September 14, 2022
🇬🇧 Crowd chants pedophiles at Buckingham Palace#QueenElizabethII #KingandPrince #BuckinghamPalace #Pedophiles#RoyalFamily pic.twitter.com/ArmzPf7zcO

— No Truckers No Freedom (@NoTrucks_NoFood) September 14, 2022
So much leftist hate for #QueenElizabethII but not a lot of leftist hate for #PrinceAndrew I wonder why? That's right, leftists love to kill babies, so abusing children is fine by them.

— Willbangyourmother (@VisageEthereal) September 14, 2022
And I don't want to say goodbye, 'cause this one means forever, now you're in the stars, and six-feet's never felt so far. ❤️👑 #RestInPeaceQueenElizabeth #thequeen #QueenElizabethIIMemorial #QueenElizabethII #LondonBridgeIsDown pic.twitter.com/sKGRqNFQBb

— Michelle Moody-Rubino (@michellepmoody) September 14, 2022
@RoyalFamily Your Queen is home at her palace, may you cherish these moments with her, in private. God bless you all, your nation stands with you. Be proud #PrincessAnne your bought mummy home 💔 #RestInPeaceQueenElizabeth

— 💕 Caron Holden 💕 (@atwistedangel) September 13, 2022
#RestInPeaceQueenElizabeth#GodSaveTheKing#GoHomeMeghanandHarry#QueenElizabethll#HarryisaTraitor#HMTQ
Hats off to epitome of beauty and grace Queen Elizabeth II. Rest In Peace. pic.twitter.com/zxOxaTUoAU

— EidenBurgh (@angelicansarear) September 13, 2022
I don't care about the dead queen. This sounds like an embarrassment! #AbolishTheMonachy

— 𝙒𝙚 𝙣𝙚𝙚𝙙 𝙖 𝙜𝙧𝙚𝙚𝙣 𝙣𝙚𝙬 𝙬𝙤𝙧𝙡𝙙🌹🐦 (@PeepsPowertothe) September 14, 2022
Over 200,000 deaths from covid, but we are now a nation in mourning because of the death of 1 rich pampered old lady. #NotMyKing #AbolishTheMonachy

— leam murphy (@leammurph) September 14, 2022
Social media exploded with tributes to the much-loved monarch, who has always conducted her duties with grace and dignity. #Queen and #QueenElizabeth trended on Twitter, but alongside adulation, critics took the opportunity to trend #AbolishTheMonarchy.
Tributes recognized the Queen's 70 years of dedicated service to the country right to the end. Indeed, just two days before her death and in poor health, she performed her duty of appointing Liz Truss as the new prime minister. Many described Queen Elizabeth as an inspiration who always conducted herself with grace and honor.
Despite that, and in poor taste, a smaller group of people celebrated the death of Elizabeth II. Some saw the Queen of England as a symbol of colonization and even genocide and said it was the perfect time to abolish the monarchy.
However, that is likely a conversation for a more appropriate time, and most of the world remains focused on respecting the death of a beloved figure who has remained a constant throughout most of our entire lives.
Interesting facts about Queen Elizabeth II:
She is the longest reigning female head of state in history and the longest-serving British monarch.
Queen Elizabeth was coronated on 2 June 1953 at the age of 25.
She passed away at the age of 96 at Balmoral Castle, Aberdeenshire, Scotland.
Despite lacking a formal education, she had an appetite for learning, a razor-sharp memory, and was fluent in French.
Her main interest was equestrianism, and she was known for her love of Pembroke Welsh Corgis.
When lying in state, members of the public queued for up to 24 hours to see her coffin and pay their respects.
The Queen was buried alongside her husband, Prince Philip, at the King George VI Memorial Chapel at Windsor Castle on 19 September.
'Parasite' painted on a statue of Queen, Elizabeth in Kent, England#AbolishTheMonarchy pic.twitter.com/nqvnt5qQ6j

— Tom Wheeler (@TomWhee50376032) September 8, 2022
Dear Americans who mock us for mourning our beloved queen,
She dedicated her entire life to her duty and our country even just two days before her death.

You mourned a man who pointed a gun at a pregnant woman by burning cities to the ground.

We are not the same.

— Sophie Corcoran (@sophielouisecc) September 13, 2022
As a mark of respect for the Queens funeral, all comatose patients in London hospitals will be taken off of life support. God rest her soul. #QueenElizabethIIMemorial #QueenElizabeth #GodSaveTheQueen

— absolve🍂 (@videoslash) September 14, 2022
I changed the 6th line:

God save our gracious Queen.
Long live our noble Queen.
God save the Queen.
Send her victorious,
Happy and glorious,
Long she reigned over us,
God save the Queen.#QueenElizabeth#GodSaveTheQueen

📷 National Portrait Gallery pic.twitter.com/lYV3AvwlvE

— Claire C🪁 (@Claire_Edberg) September 14, 2022
I still tear up- me, who rarely tears up- for the only Queen I have ever known.#GodBlessTheQueen #GodSaveTheKing@KingCharlesUK@KensingtonRoyal@RoyalFamily#PrincessRoyal#GodSaveTheQueen https://t.co/ruJKKpb0QE

— Rhianwyn (@RygbiAmByth) September 13, 2022
Imagine cueing for hours to catch a 2 second glimpse of a coffin containing a rotting coloniser corpse. Yt peepo are wild!

— Oaariki (@oaarikiao) September 14, 2022
For the record the post that was "too offensive to repeat" was literally an Instagram post calling the queen a "dumb dog" or something to that effect. God fucking forbid an Indigenous Australian woman have something negative to say about the death of a coloniser https://t.co/lVx8s08xtn

— HPsauced (@her_sterical) September 14, 2022
If Lizzie is such a saint, she would of given back that R400 million diamond that was stolen out of a South African mine in 1905.Your "saint" should of given it back when Apartheid ended in 1994. By keeping that in her family. I think the royals are proud of their 'coloniser' tag

— 𝖏𝖔𝖗𝖉𝖞𝖓 𝖕𝖍𝖆𝖗𝖔 𝖎𝖘 𝖆 𝖒𝖆𝖓 𝖍𝖆𝖙𝖊𝖗 (@swimminghelps) September 14, 2022
I wasn't going to write this tweet, but I can't leave it unsaid.
When the Queen welcomed our PM, it looked to me that she had very recently had a cannula in her hand.
At the age of 96, to have the strength in her final days to perform her duty, was and is worthy of upmost respect

— Stormzy🎩 (@Nurseborisbash) September 9, 2022
Like all of us throughout life, Her Majesty #QueenElizabethII could have managed some situations differently. But overall… Our #GraciousQueen Our #NobleQueen #LivedLong #LongReignedOverUs Now #WeSendHerVictorious A Success for 70 years #XmasDayWontBeTheSame R.I.P Her Majesty pic.twitter.com/AnWadtwyEe

— Bally71 (@Bally717) September 9, 2022
My first memory was celebrating the Silver Jubilee with #NHS nurses at #K2 #StLukesHospital #Bradford @BTHFT She was a Nana I never met. She strived to inspire us all. #RIP #GraciousQueen #QueenElizabeth pic.twitter.com/LP5vg6FkF2

— Ahmer Bashir (@AhmerBashir) September 8, 2022
What the World is Saying...
Politics
The latest uncensored news and conservative opinions in US, UK, and global politics.
get the latest
Business
Real and uncensored business news from around the world.
get the latest
Finance
Alternative financial news with uncensored facts and unbiased opinions.
get the latest
Law
In-depth legal analysis of the latest trials and crime stories from around the world.
get the latest
Join the movement on social media...