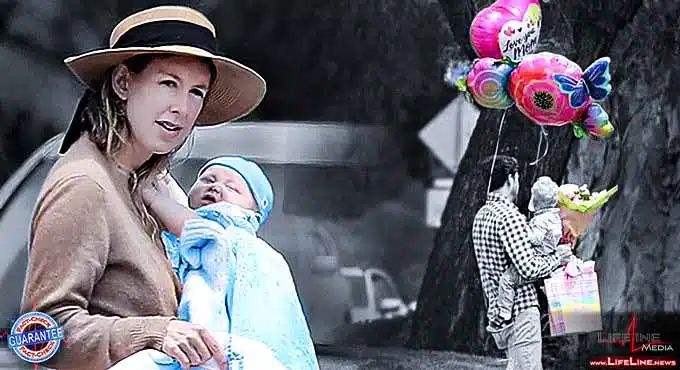 FACT-CHECK GUARANTEE (

References

): [

Official court documents

: 1 source] [

Straight from the source

: 2 sources]
 | By Richard Ahern — She should be serving an 11-year prison sentence, but the convicted Theranos founder spent a joyful Mother's Day weekend on the beach with her family, surrounded by balloons against the backdrop of her $9 million oceanfront mansion.
Elizabeth Holmes was captured in exclusive photos enjoying a Mother's Day with her two-year-old son William and newborn daughter Invicta after a last-ditch appeal delayed her prison sentence.
The 39-year-old was seen on the beach in San Diego, California, while her husband, Billy Evans, was spotted carrying a plethora of Mother's Day presents, including balloons, flowers, and gift bags. The family's $9 million home formed a picturesque backdrop to their beachside activities.
Will Elizabeth Holmes ever go to prison?
Holmes was slated to surrender herself to federal authorities by April 27 to commence her 11-year sentence in a Texas federal prison. However, her legal team filed a last-minute appeal against the judge's ruling, resulting in her sentence being automatically delayed pending review by the appeals court.
The appeal against the judge's ruling is separate from Holmes's main appeal of the jury's verdict — which found her guilty of three counts of investor fraud and one count of conspiracy relating to her blood-testing startup, Theranos.
Holmes's powerhouse legal team from Williams & Connolly has motioned for a new trial, citing numerous flaws in the initial proceedings. They argue there is a high likelihood the verdict will be overturned, and given she is a mother of two young children and a low flight risk, she should be allowed to remain free while the appeals process plays out.
However, the original judge ruled that reversing the conviction was unlikely and ordered her to prison.
Elizabeth Holmes also has the support of the National Association of Criminal Defense Lawyers (NACDL), a nonprofit bar association who have petitioned the court to "reverse the conviction and remand for a new trial."
Recently, Ms. Holmes has been speaking to the New York Times in her first media interaction since 2016. The interviews, which serve as a bid to repair her tarnished image, portray Holmes as a relatable figure. She defended her actions, detailed her volunteer work at a rape crisis hotline, and touted her plans to enter the health-tech sector again with a new venture!
Despite acknowledging her company's failures, she still maintains that Theranos could have revolutionized the healthcare industry. The convicted former CEO insists she still feels a calling to the healthcare technology sector and is working on new inventions.
The New York Times characterized Holmes's outlook as an "idealistic delusion."
The profile of Elizabeth Holmes in The New York Times has been largely criticized for its perceived bias in favor of Holmes, seemingly downplaying the severity of her crimes. The interviews are perhaps a legal tactic to sway public opinion and potentially secure a more lenient outcome with a jury should Holmes be granted a retrial.
For now, the convicted fraudster remains free to enjoy time with her children and husband while the court considers the merits of her appeal.
We need YOUR help! We bring you the uncensored news for FREE, but we can only do this thanks to the support of loyal readers just like YOU! If you believe in free speech and enjoy real news, please consider supporting our mission by becoming a patron or by making a one-off donation here. 20% of ALL funds are donated to veterans!

This article is only possible thanks to our sponsors and patrons!