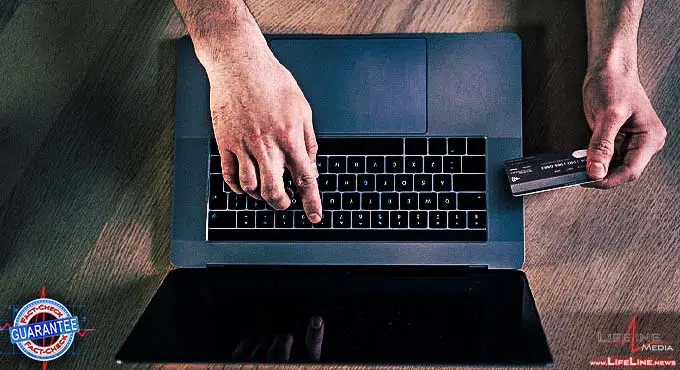 FACT-CHECK GUARANTEE (References): [Official statistics: 2 sources] [Straight from the source: 1 source]
| By Peach Corrigan — Mainly down to an increase in living costs, credit card borrowing in the UK recorded its highest numbers since October 2005.
In a feature on credit card use amongst UK consumers, Kristy Dorsey reports that credit card borrowing increased by £740 million month after month, which was 13% higher than the year before.
So with that in mind, this article will provide an in-depth perspective on how the UK's credit card borrowing reached an all-time high.
How UK's credit card borrowing rose so fast
Vulnerable individuals facing unemployment or earning insufficient wages are significant reasons why we continue to see demand for credit. As our previous article on political news in the UK reported, former Prime Minister Boris Johnson explained how he's connected 500,000 citizens with jobs through his Way to Work scheme. However, according to the Office for National Statistics, only 148,000 people were looking for employment at the time. Additionally, those with jobs lacked the proper income to abet soaring living costs, underpinning the need for credit card borrowing.
Financial insecurity has illumined barriers to purchasing, and credit use has connected consumers to soaring interest rates. In the referenced feature, Dorsey also states that unsecured personal loans and overdrafts, overseen by broader consumer credit, increased by 6.9%. And although better-off households prioritised building their savings in defence of the current economic crisis, those with low funds remained compromised. In fact, borrowing on all forms of consumer credit has been sustained at an average of £1 billion since February 2020.
Another factor that bolstered the jump in borrowing?
High inflation.
Michael Race describes the widespread turn to credit as a means for households to cope with steep inflation rates. In June, UK inflation jumped to 9.4%. Since then, petrol prices rose by 18.1p per litre, while dairy products such as milk increased by 5p compared with a year earlier. Credit cards are also seen as a convenient option to meet monthly food and energy payments.
Moreover, most establishments now offer cashless payment options, allowing patrons to pay using cards. Mobile card payment machines are some of the biggest motivators and enablers for people to pay through credit. Aside from the convenience of paying with a card, consumers also opt to pay cashless for the rewards and cashback opportunities. Cashback's appeal is evident as it can be used for discounts while grocery shopping, which can help abet rising costs for UK citizens in the long run. However, when not managed and checked, credit card debt can pile up quickly, accruing high interest rates.
In light of the demand for credit use, today's consumers are concerned about how much inflation will be in the coming winter.
Projections concerning UK's credit card use
The outlook for consumer credit remains delicate. Currently, the Bank of England (BOE) is debating whether or not to push through with a 75 basis-point increase for the standing interest rate. BOE's aim is to restore investors' confidence in British assets. But should the increase be implemented, households will likely encounter more challenges in allocating their spending.
Many financially-strained consumers will have to turn to debt to manage day-to-day expenses. For instance, more households will be prompted to use more energy during winter. In the referenced feature, Dorsey explains that inflation is expected to exceed 22% early next year as energy prices grow.
All these considered, the borrowing figures in the UK will certainly continue to climb.
[booster-extension-reaction]
Politics
The latest uncensored news and conservative opinions in US, UK, and global politics.
get the latest
Business
Real and uncensored business news from around the world.
get the latest
Finance
Alternative financial news with uncensored facts and unbiased opinions.
get the latest
Law
In-depth legal analysis of the latest trials and crime stories from around the world.
get the latest
Join the movement on social media...