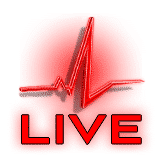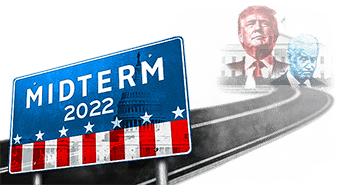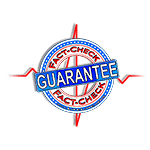 ---
Georgia Senate Runoff Election
Georgia Senate Results First Round (D) — On 8 November, the first round saw incumbent Democrat Raphael Warnock grab 49.4% of the vote, narrowly ahead of Republican Herschel Walker with 48.5%, and 2.1% going to Libertarian Party candidate Chase Oliver.
Consequently, according to Georgia law, Warnock (D) and Walker (R) missed the required 50% majority by a whisker, meaning a runoff election between them is scheduled.
Georgia Senate Runoff Final Results (D) — Democrat Raphael Warnock clinched a victory with a 51.4% majority against Republican Herschel Walker. Walker experienced a brutal bout of media attacks, including a domestic abuse allegation that broke the day before election day.
WASHINGTON, United States — The results are in! Well, most of them are in, even at the beginning of December, some votes are still being counted. With these mysterious delays and President Trump's concern about election fraud, it's time to address the elephant in the room…
Can we trust the results?
The midterms took place on the 8 November 2022 — this was "election day" — yet here we are almost a month later, and the Associate Press still hasn't officially called the Senate and House races.
We had an "election month"!
In an age of smartphones, virtual reality, and artificial intelligence, one would assume vote counting would be faster than ever. Yet the good old "election day" is a thing of the past; an "election week" is even too much to ask for!
Republican Senator John Neely Kennedy said it perfectly when he tweeted, "I believe we need an election day, not an election month. You should have to prove that you are who you say you are when you vote."
We do know that Republicans have grabbed the House majority and that the Senate will remain under Democrat control, but the American public waited over a week to find that out.
Why such a long wait?
Since the pandemic, there has been a substantial surge in people voting by mail, often known as an absentee ballot or simply early voting. Usually, any voter can request an absentee ballot without needing an excuse for not voting in person — in today's work-from-home society; this is very appealing.
Obviously, no one can check your ID when voting from home, which raises the concern that it makes voter fraud much easier. However, to request a ballot, you usually have to submit a copy of your ID online to verify your identity.
As Senator Kennedy sensibly pointed out, you should have to provide ID when you vote. For obvious reasons, ID prevents people from voting more than once, ensures they vote in the correct state and county they live in, and that they are legal citizens.
Checking ID is easy when voting in person, but problems begin to crop up when voting by mail. The increase in mail ballots would appear to be the culprit that killed the "election day," but it also makes voting fraudulently potentially easier.
Many states don't start counting mail ballots until polls have closed, and some keep accepting them many days after election day as long the date marked on them is not after.
This presents the familiar pattern of in-person votes being counted on the day and then a long wait of watching the mail ballot results trickle in.
---
Key Results
R = Republican Win Confirmed | D = Democrat Win Confirmed | U = Undecided or Still Waiting
---
---
US House (R) | GOP 221 vs. DEM 213 — Republicans have surpassed the 218-seat majority! As polls suggested, the House looks ready to fall into GOP hands, with Democrats losing eight key seats. GOP Leader Kevin McCarthy has been nominated for House Speaker and will replace Nancy Pelosi.
US Senate (D) | GOP 49 vs. DEM 49 — Democrats are set to retain control of the Senate. Votes counted many days later, presumably from mail-in ballots, seem overwhelmingly blue. Two Senate seats are held by independent senators who vote Democrat, as well as Vice President Kamala Harris being able to break a 50-50 tie.
Florida Governor (R) — Florida turned solid red as GOP Governor Ron DeSantis experienced a sweeping victory over Democrat Charlie Crist, beating him by 1.5 million votes (60% majority) for governor.
Florida House (R) — Republican Matt Gaetz sails to victory in Florida, winning by over 100,000 votes.
Texas Governor (R) — Governor Greg Abbott secures another term by beating Democrat Beto O'Rourke 55% to 43%. 
Georgia Governor (R) — Republican Brian Kemp scored a comfortable victory over Democrat Stacey Abrams by almost 8%.
Georgia House (R) — Wildly popular Republican Marjorie Taylor Greene demolishes Democrat challenger by over 30% to win a second term in Congress.
Ohio House (R) — Republican Jim Jordan scored a colossal victory beating Democrat Tamie Wilson 69% – 31%.
Kentucky Senate (R) — Fauci critic Rand Paul comfortably holds his Senate seat in Kentucky, beating Democrat Charles Booker by almost 350,000 votes.
California Governor (D) — Democrat Gavin Newsom wins with a 60% majority.
New York Governor (D) — Kathy Hochul secures another term as governor, narrowly beating Republican Lee Zeldin by approximately 300,000 votes.
Colorado House (R) — Republican Lauren Boebert is set to win a second term in Congress as Democrat Adam Frisch concedes the race. Boebert leads by a tight 0.2%, and despite there likely being a recount, Frisch admitted he doesn't expect anything to change.
California House (R) — Republican John Duarte beat Democrat Adam Gray in California's 13th District House race that was finally called in December.
Pennsylvania (D) — Highly contested Pennsylvania Senate seat falls to Democrat John Fetterman, with GOP hopeful Dr. Mehmet Oz losing out by a close margin of under 3%. Democrat Josh Shapiro wins the governor race 55% to 42%.
Nevada Governor (R) — Nevada turns red as Republican Joe Lombardo wins the governor race by almost 14,000 votes and unseats Democrat Steve Sisolak.
Nevada Senate (D) — Republican Senate candidate Adam Laxalt led in Nevada for many days; but Democrat Catherine Masto suddenly closed the gap to win by a margin of only 0.7%.
Arizona Governor (D) — Democrat Katie Hobbs wins the race for Arizona Governor, beating GOP Kari Lake by a minuscule 19,400 votes or 0.8%. The election was called a week after election day.
Arizona Senate (D) — Democrat Mark Kelly grabbed the Arizona Senate seat by a margin of under 6% after over three days of counting votes.
Why are the midterm elections important?
Joe Biden will still be the president, but on 8 November 2022, the midterm elections could cripple his power to pass new laws and set the stage for a Trump victory in 2024.
Presidential elections happen every four years, with the next approaching in 2024. But the midterm elections happen two years into a presidential term (hence the name) and determine who controls the House and Senate.
The midterms will decide who controls the country …
Currently, Democrats have majority control of the House and Senate and, of course, the presidency. However, if Republicans take back the House and Senate, Biden's ability to change and pass laws will be impaired — effectively rendering him useless.
The outcome in November is also a strong sentiment indicator — if Republicans get a clean sweep, it will likely predict a Republican win in the 2024 presidential election.
Many polls show the American people are frustrated with Biden and the Democrats. It's not difficult to figure out why — look at the gas price, inflation numbers, and the situation at the border.
If the polls are correct, we will see a red sweep on 8 November, and presuming he runs, Donald Trump will be the president again in 2024.
President Biden delivered a speech on Wednesday night, just six days away from election day, blaming "MAGA Republicans" for threatening democracy. Republican Leader Kevin McCarthy, who will likely become Speaker of the House on 8 November, accused Biden of using "divide and deflect" tactics to distract from his poor ratings.
After 15 rounds of voting, Kevin McCarthy finally secured enough votes from his party to become Speaker of the House.
A small group of Republicans voted against the frontrunner for House Speaker, Kevin McCarthy, resulting in him falling 16 votes short of the required 218 vote majority to become Speaker. Voting continues until 218 members reach a consensus.
Republican candidate for Arizona Governor Kari Lake files lawsuit challenging the election results.
Kevin McCarthy warns his Republican detractors that Democrats could steal the House Speaker position if they "play games" on the House floor. McCarthy is concerned he won't win enough GOP votes to become Speaker. Democrats could potentially work with the rebel Republicans to elect a House Speaker of their choosing. 
A week after the midterm elections, Donald Trump officially announced his candidacy for president of the United States. He made the announcement Tuesday night from his Florida home, Mar-a-Lago, in front of a packed room of supporters. "America's comeback starts right now …"
Obama to the rescue! Democrats have turned to former president Barack Obama as Biden's approval rating remains low. Obama will attend rallies in several key states, including Nevada, Arizona, and Pennsylvania.
Joe Biden races to Pennsylvania again, alongside VP Kamala Harris, after midterm polls show a dramatic swing toward Republican Senate candidate and Trump endorsed Dr. Mehmet Oz.
President Biden arrived in Pennsylvania to campaign for fellow Democrat John Fetterman as he faces Republican Mehmet Oz, famously known as Dr. Oz, in a race for the Senate.
Kevin McCarthy becomes Speaker of the House and vows to investigate President Biden.
Republicans win the House. Nancy Pelosi will be replaced by a Republican as House Speaker.
Democrats narrowly hold the Senate.
Polls predict Republicans will win the House, but the Senate will be more difficult.
If Republicans get a clean sweep, it will likely predict a Republican win in the 2024 presidential election.
Biden vows to protect abortion if Democrats maintain control of Congress.
Politics
The latest uncensored news and conservative opinions in US, UK, and global politics.
get the latest
Business
Real and uncensored business news from around the world.
get the latest
Finance
Alternative financial news with uncensored facts and unbiased opinions.
get the latest
Law
In-depth legal analysis of the latest trials and crime stories from around the world.
get the latest
Join the movement on social media...